The Project
Inspired by the beauty, authenticity, and mystique of Saint Lucia, Global Ports Holding Plc ("GPH") intends to support the expansion and enhancement the St. Lucian cruise tourism industry through an agreement with the Government of Saint Lucia for cruise-related development and operations. Through a 30-year partnership, GPH intends to collaborate with local industry leaders and stakeholders to design and build new port infrastructure, enhance the existing port facilities, and create more opportunities for Saint Lucians through cruise sector and destination development.
The port has not been sold because of this partnership. The people of St. Lucia, through the government, will retain ownership of the port during the entire length of the agreement. GPH will never own the port - our local management team will simply be awarded the privilege to manage and maximize the benefits earned through this asset on behalf of all Saint Lucians during the partnership period.
Project Investment Highlights:
Build out of new vendors arcade facilities to replace the existing Vendor's Arcade
Design and Build out of a new Fishermen's Village at Banannes Bay to maximize space for local vendors (who will have priority once the facility has been built.)
Realignment of Berth 4 and Berth 5 at Port Castries
Expansion of Berth 1 at Pointe Seraphine to accommodate an Oasis-class vessel, the largest cruise ship in service
Construction of a boardwalk on the seaside adjacent to the government buildings between Pointe Seraphine and Castries to enhance connectivity and improve traffic flow in Castries while providing new ambience and opportunities for locals.
Development of Building of a wooden ferry facility in the general environs of the Fisherman's Village, Faux A Chaux Castries, with accompanying bus depot to mitigate the existing congestion
Construction of concrete dock and upland facilities to enhance tendering operations in Soufriere and create attractive guest experience.
Benefits to All Stakeholders
For Saint Lucia
01
Creating fiscal space for St. Lucian government with the approximately $US 20 million SLASPA debt takeover
Sustainable increase in passengers from its peak level 790,000 in 2019 to one million which will have a direct positive impact on GDP growth through higher passenger and crew spending
Increased passenger spending through expansion of tourism product offerings at Vendor's Arcade, Fisherman's Village, and Soufriere Bay while transforming areas into a cohesive and attractive experience for passengers
Engaging local talent for the build out of the infrastructure, as well as the running of the new local company (no foreign staff)
Cross-marketing opportunities in front of more than 18 million passengers at GPH-managed ports worldwide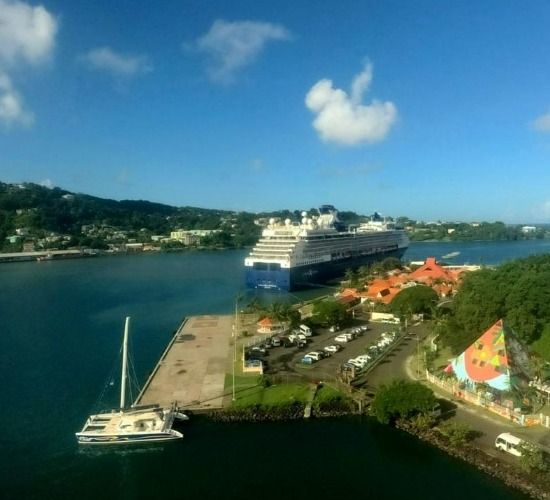 For the Community
02
Increased demand for local products and tours, taxi, and other operators to serve increasing passenger and crew volumes
New opportunities for local entrepreneurs and business owners to develop new tourism products and experiences
Reduce traffic congestion and improve the guest experience in and around Castries Harbour through improved ferry operations and creation of a boardwalk to connect the northern, eastern, and southern sections
Creation a consultative committee comprised of local stakeholders to align the scope of the commercial project with the needs and goals of the community
Business, marketing, and other forms of training and development workshops and seminars; knowledge transfer to local community
Use of the cruise terminal as a promotion platform for local businesses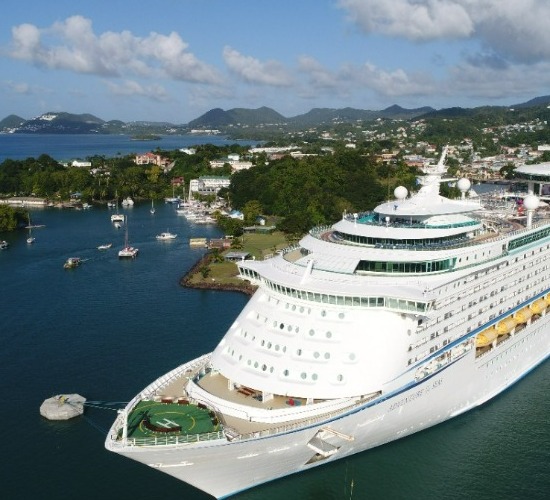 For Passengers
03
Improved port area traffic flow and management through boardwalk construction
More exposure to St. Lucian charm and heritage through expanded tourism offerings at Fisherman's Village and Vendor's Arcade
More access to St. Lucian-made products and experiences through expanded retail spaces and new F&B facilities
Improved customer satisfaction ratings through implementation of world-class service and operations models
World-class health & safety protocols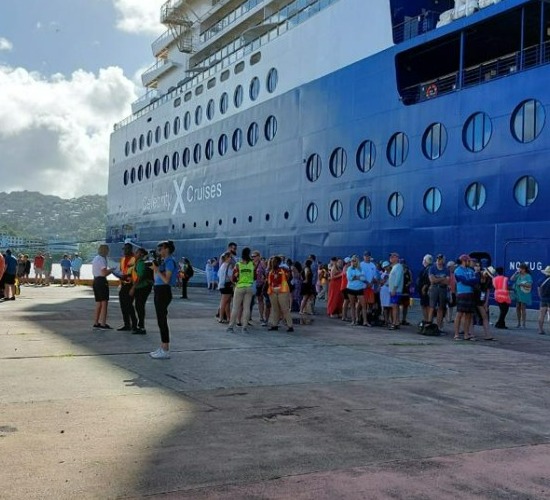 For Cruise lines
04
Customize service offering for each type of vessel and/or operations
Improvement of quality of key service offerings like security, water supply, logistics and ship's maintenance
Higher customer satisfaction scores
Better guest experience
Implementation of enhanced safety and environmental practices
Ongoing conversations with cruise lines representatives to garner feedback and identify the needs of the different cruise ships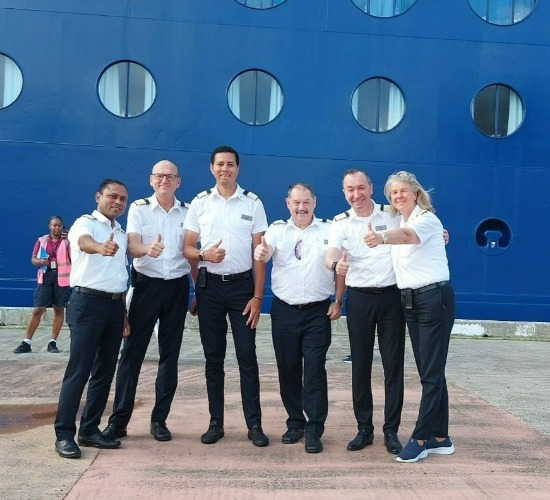 Who we are
If we are successful, our operations in St. Lucia will be managed through Global Ports Holding Plc, our Saint Lucian subsidiary, St Lucia Cruise Port.
Global Ports Holding Plc ("GPH") is the world's largest independent cruise port operator with an established presence in the Caribbean, Mediterranean and Asia-Pacific regions.
Global Ports Holding operates 26 ports in 14 countries across four continents, with nearly two decades of proven track record as an international port operator. GPH provides services for more than 18 million passengers annually and serves the needs of the world's cruise lines, ferries and mega yachts.
GPH operates several major cruise hubs from Barcelona and Singapore and high-traffic regional ports such as Nassau and Antigua & Barbuda. Our network of award-winning ports and terminals enables us to transfer best practices to our subsidiaries where we provide our cruise line customers and passengers with personalized, exemplary service. By embracing an 'all stakeholder' philosophy, we bring a mindful approach to the development and promotion of the ports that we manage, the destinations where we operate, and the advancement of the cruise industry.
GPH takes responsibility of the environmental impact of its group companies and subsidiaries. Having represented by its ports in significant locations around the world, GPH has a vision of reducing harmful effects by improving clean energy usage and raising awareness on resource utilization. In the light of this vision, GPH is willing to help to preserve the natural habitats of the world's outstanding cities, where its ports are located, making a positive impact on the global environment as a result.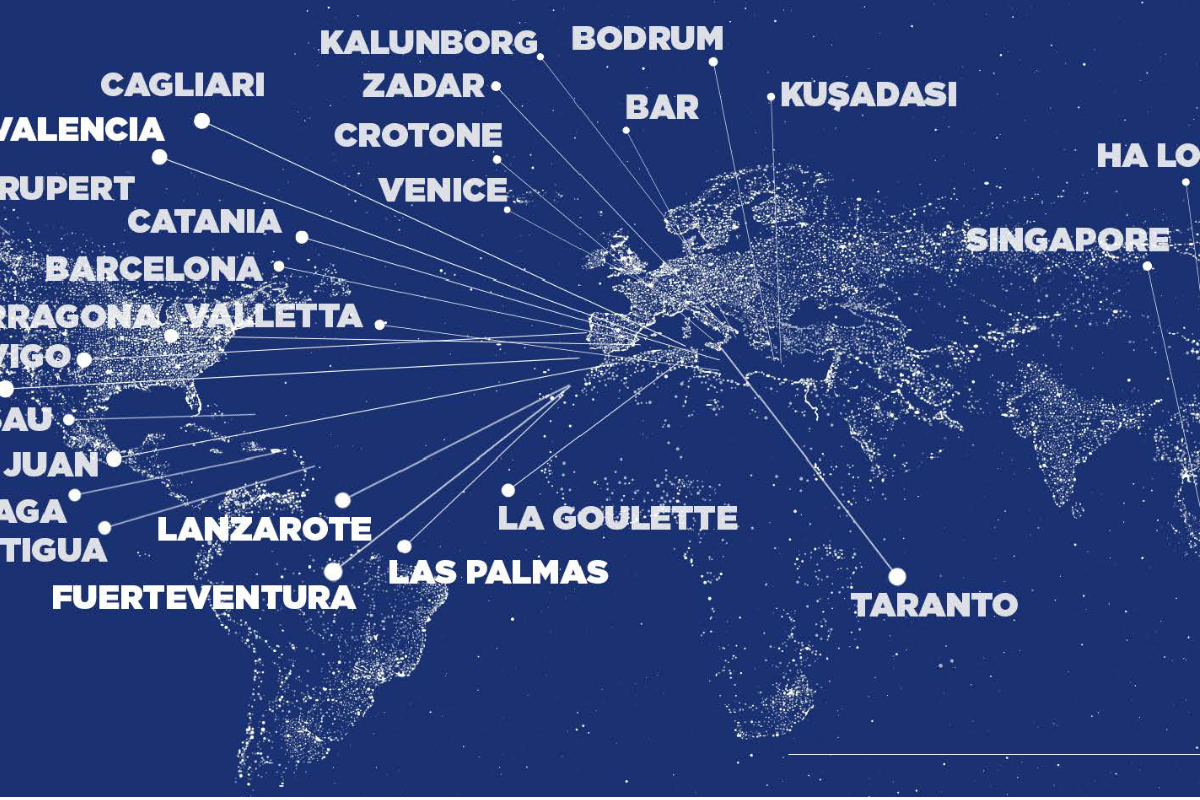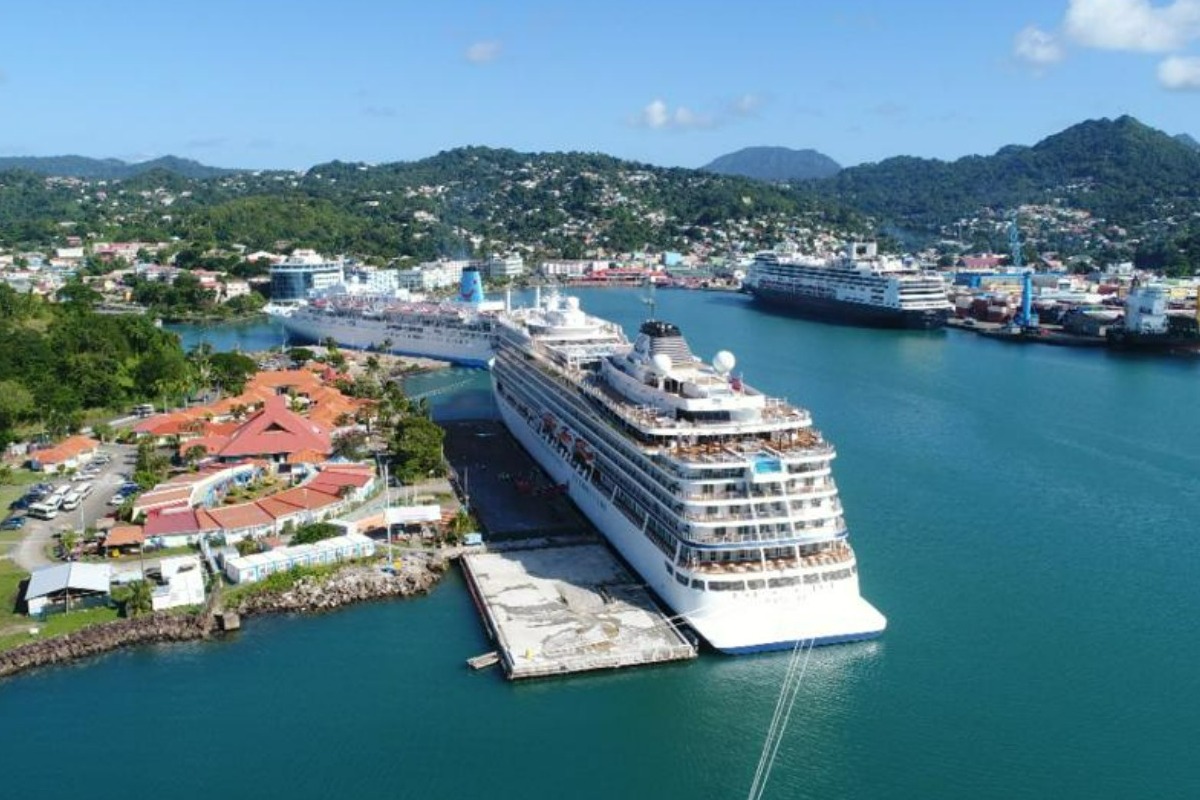 Our Commitment
At Global Ports Holding, every venture that we embark on is an investment in people. We take immense pride in supporting the communities in which we operate around the world. Our partnerships reflect a simple yet powerful idea – that bringing more business, sustainably, to cruise destinations around the world, empowers people. Through a delicate balance of operational excellence, community engagement, and sustainable business practices, we aim empower Saint Lucians and to become an indispensable part of the community.
By employing and sharing knowledge with a fully local team, helping businesses and vendors to excel and grow, and giving back to the community, we will boost and strengthen the proud legacy that you have created as one of the most celebrated destinations in the region. The entire port facility, including new and existing infrastructure, will always be owned by the Government, and therefore the people of St. Lucia. We are honoured to have been selected to assist you in maximizing the benefits of this critical national asset.
We are excited to work with all Saint Lucians to help build a better community that inspires visitors and creates more joy and opportunity for those who live and work here. By continuously collaborating with port, industry, and community stakeholders, we will achieve even greater economic stability and growth to provide for future generations of Saint Lucians.